PATENT PENDING
Patent Pending are due to grace UK shores in the near future. They're opening for Bowling For Soup on the One Big Happy Tour, which kicks off on October 14th. Like Bowling For Soup, Patent Pending play bouncy, infectious pop-punk that gets under your skin and you'll be humming for days. Patent Pending, from Long Island, have been a band since forming in 2001 and so are not new to the touring lifestyle. The band have played Warped Tour, Bamboozle and already supported Bowling For Soup over in the States. We've got an interview with Patent Pending in issue 73 of Black Velvet, but in anticipation of the forthcoming UK tour decided to feature them in our online 'Tourtured Souls' section too. Read on to find out how they'd love Green Day to fall in love with them, what happened to Joe Ragosta's favourite Spice Girls shirt and how Bowling For Soup are the kindest, funniest and most genuine people that they've ever had the pleasure to tour with. And if you get to the bottom, enter the competition to win tickets to a show on the One Big Happy UK Tour where you can see Patent Pending (along with Bowling For Soup and The Dollyrots) - and you can also meet the band, and get a signed CD and T-shirt.
By Shari Black Velvet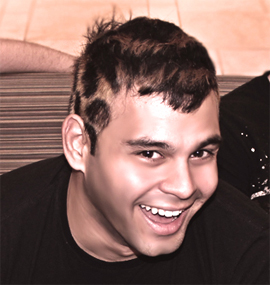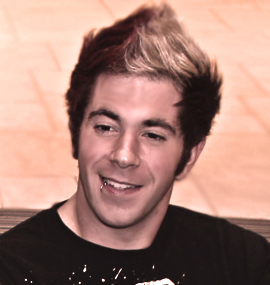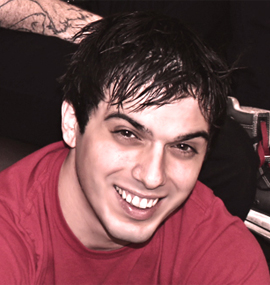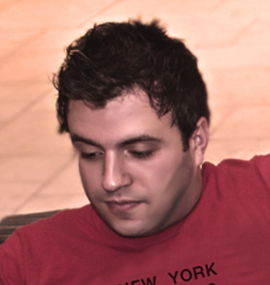 Black Velvet: What is something you think people who don't go on tour don't understand about the touring lifestyle?
Joe Ragosta: Haha. I don't even know where to begin! First of all, there is no shame in sleeping in a van and it's much more comfortable than one would think! All that extreme Rock and Roll excess they show in movies and on behind the music does not exist anymore. Most backstage activity is just a bunch of dudes sitting around in a circle on laptops trying to catch up on episodes of The Walking Dead and Dexter. Sure, we have parties sometimes, but it mostly just results in all the bands gathering in one bands room to watch episodes of South Park and drink every time Butters says something hilarious.

BV: What was your first ever tour like?
JR: Looking back on Patent Pending's first ever 'tour' is one of my favorite things to do. At the time we were so certain that it was going to be instant fame and we were going to be a massive band because we were playing away from home. We were gone for 13 days and most of the shows got canceled! We ended up playing six shows to a collective total of about 300 people. It was basically a glorified vacation to Disney World because we went there for three days when the southern shows got cancelled. No matter how bad the shows were and how much money we lost, it was still one of the best trips of my life. I think the best part of Patent Pending is that that excitement to be out on the road doing what we love doing has never really left us. We don't care if we are playing in front of 3 people or 3,000 people, we're just happy to be playing at all.

BV: How does going out on tour make you feel – in your mind, heart and soul? How do you feel the morning you're about to leave for tour?
JR: Playing music with this group of guys is THE GREATEST! Every time that we get together to play it's a great time. We believe in this music with all of our heart and souls and being able to share that with people that care about it just as much as us is a true blessing. We've made most of our greatest friends in life while out on the road and getting to visit with those people and play music with them every couple of months is a really incredible thing. It's a different lifestyle for sure, but we chose it for a reason. We all have different people and separate lives away from the band. It's tough sometimes to be away from that while we are off touring. It's an odd double life so sometimes leaving our homes and families can be a bitter-sweet thing. We're just all grateful to have such great support systems on both sides of the fence, both back home and with each other.

BV: Tell us about some of your crew. How many people do you have in your crew, who are they and how good are they at their job?
JR: Another awesome question! Our crew never gets enough recognition! We have Tour Manager Corey W., Merch Guy Corey T., Guitar tech/Fill-In - Robert, Stage Manager Little-Michael, Sound Guy Gabe and Videographer/Director John Komar! They are all amazing guys and they really help shape who our band is as a whole. When you come to a Patent Pending show it's like going to a family reunion/party. These guys are a huge part of that family. They are all amazing at their jobs, but please don't tell them that I said that! We mess with them a lot, sometimes I wish they would mess with us more to level out the playing field. They are just as much a part of this band as we are and I hope that one day we can afford to pay them properly for all of the amazing work that they all do for us.

BV: If you could suggest an improvement to venues to make your touring life easier, what would you suggest they do or have?
JR: Dear Venues, please have better internet and try to be located within walking distance of a Taco Bell or other delicious eatery! That is all!

BV: What is something you've discovered about a fellow bandmate while on tour?
JR: Hahaha! I could go on forever about this one! We spend so much time together that we literally know everything about each other. I know where Anthony was when he had his first kiss, where Rob was when he learned how to use email and why Marc Kantor was impeached as Freshman Class President! I think if I had to choose just one thing to talk about here it's that Marc Kantor will never say no to a challenge. One time one of Marc's buddies challenged him to ride his bicycle across the United States from New York - California. It's well over 3000 miles and Marc did it just to prove that he could! We've all learned that we are just enough crazy to get along with each other the way that we do.

BV: What is something you do on tour that people might be surprised to discover?
JR: We have A LOT of downtime on tour. We all have our little projects and fun things that we like to do to pass the time. One thing people might be surprised to know is I like to use downtime on tour to get into shape. I lost 40lbs on tour this spring by running before each show!

BV: Most inspirational band you've toured with?
JR: Bowling For Soup! They are the kindest, funniest and most genuine people that we have ever had the pleasure to tour with. They always go the extra mile for their fans and friends. It's amazing to see a band that has been together for 18 years get along so well and work together on music that they all believe in. They are always themselves and they've taught us so many valuable lessons about being a band and given us so much over the last couple of years. I love them.

BV: Raddest fan you've ever met on tour?
JR: This is too hard of a question to answer. Our fans are INSANE! They have given us so much support over the years whether it's getting Patent Pending tattoos, bringing us full three-course meals to the venues for us, letting us sleep at their houses for days at a time or giving us gas money when we had nothing left in the tank or our bank. This very question is one of the reasons that our latest album is called 'Second Family'. These people are all that we have. We love them all!

BV: Have you ever lost anything important on tour?
JR: I lost my favourite Spice Girls shirt last tour! It was hanging out the window to dry and I forgot to take it back in before we started moving so it's now somewhere on the side of the highway in Dallas. Also, someone kicked out my left shoe at a rest stop one night and didn't realize it. I woke up with only one shoe!

BV: Most torturous (or nightmarish) moment on tour?
JR: One time I lost control of the van and trailer while we were driving in a snow storm and we wound up in a ditch! We've also broken down in some pretty crazy conditions, but most of all, we've been pretty lucky in the staying away from nightmarish situations department.

BV: What's the best song you've written while actually on tour? Or best inspiration for a song while on tour?
JR: I personally think the best song that I've written after being directly inspired by tour is our song ;Second Family'. It's just about the crazy 11 year journey that this band has been on and all how so many people play a part in what we do as a band. This band is all that we've known our entire teen/adult lives. This is who we are. Therefore, the people that support this band are responsible for the people that we are today. That's a pretty cool thing to me.

BV: Fill in the blanks: When I was in _________ I had the most amazing ___________.
JR: When I was in Chicago I had the most amazing deep dish pizza.

BV: If fans were to bring you gifts on tour, what would you most like to be given?
JR: We encourage our fans to just bring their dancing shoes! For those who insist on going above and beyond (no matter how much we tell them that it is unnecessary to do so) We LOVE Gift certificates! Mainly gift certificates to iTunes (so we can be entertained on long drives), WalMart (so we can get supplies we need for tour) or movie theaters (so we can enjoy our days off)!

BV: What soul would you most like to torture (in a good way) with your show (ie. Who would you most LOVE to come and see you play, and why)?
JR: I think we would all love love love if any of the following people showed up to one of our shows: 1. Morgan Freeman – he is awesome! 2. Green Day - So they can see us play, fall in love with us, and take us on tour forever *wishful thinking* or 3. Lo Bosworth - She is a co-star on the American reality series The Hills. I could try to explain our obsession with her, but I fear it would only confuse people more.
Check out Patent Pending's video for 'I Already Know (She Don't Give A S*** About Me)' below:
Visit www.patentpendingmusic.com for more info.
Read our printed interview with Patent Pending in issue 73 of Black Velvet. Order from www.blackvelvetmagazine.com/issue73.htm