BLACK VELVET ISSUE 91 ONLINE NOW!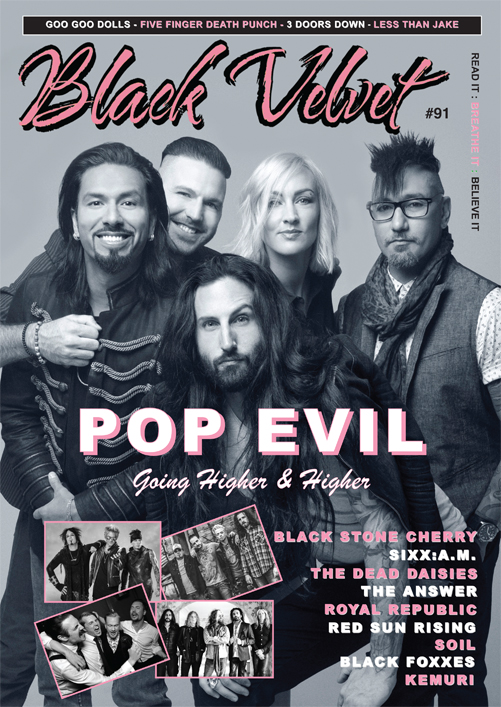 Issue 91 of Black Velvet is online now.
Click the above cover to read the digital issue in full for free.
Enjoy!
Black Velvet 91 includes:

Interviews with Pop Evil, Sixx:A.M., Black Stone Cherry, The Dead Daisies, The Answer, Red Sun Rising, Royal Republic, SOiL, Black Foxxes & Kemuri.

Concert reviews of Pierce The Veil, Goo Goo Dolls, Five Finger Death Punch/Shinedown, 3 Doors Down, Less Than Jake, Yellowcard, Against The Current, Toseland, Delain & more

Column by Björn Wennerborg of Animan.

Album and EP reviews of Sixx:A.M., Steven Battelle, Cadaver Club, JOANovARC, Bowling For Soup, Yellowcard, Better Than Never, Voodoo Vegas, Last Great Dreamers, Animan and more.

DVD Reviews, Fansite Focus, BV CV and more.
Subscribe to Black Velvet on YouTube at www.youtube.com/blackvelvetmagazine
Below are a few of our interview clips on video.
Watch more on the Interviews page