BLACK VELVET ISSUE 90 ONLINE NOW!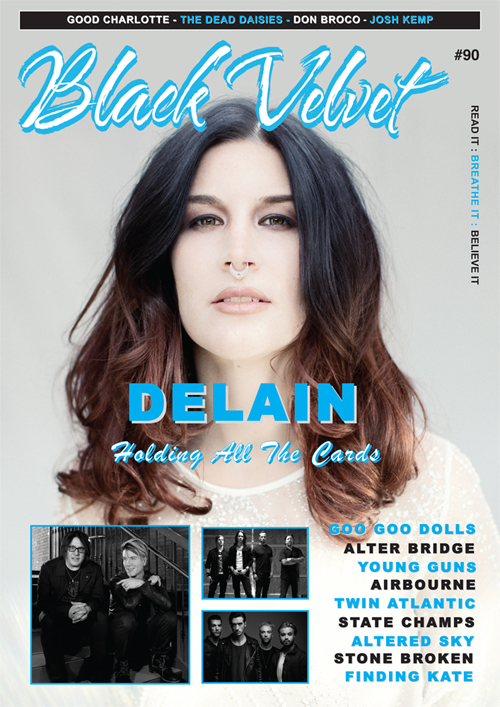 Issue 90 of Black Velvet is now available to read.
Click the above cover to read the digital issue in full for free.
Enjoy!
Black Velvet 90 includes:

Interviews with Delain, Alter Bridge, Goo Goo Dolls, Young Guns, Airbourne, Twin Atlantic, State Champs, Altered Sky, Stone Broken & Finding Kate.

Concert reviews of Good Charlotte, Don Broco, The Dead Daisies and Twin Atlantic.

Column by Josh Kemp.

Album, Single and EP reviews of Alter Bridge, Young Guns, Hey! Hello!, The Answer, Airbourne, Bayside, Metorana, Electric Fence, Save The Lost Boys, We Are The Catalyst, Chapter And Verse, Chasing Cadence, Blackberry Smoke, A Day To Remember, Finding Kate, Boston Manor, Diamond Days, The Refusers, Against Me!, Thirsty, Those Damn Crows, Vandercash and more.

DVD Reviews, Fansite Focus, BV CV and more.
Subscribe to Black Velvet on YouTube at www.youtube.com/blackvelvetmagazine
Below are a few of our interview clips on video.
Watch more on the Interviews page