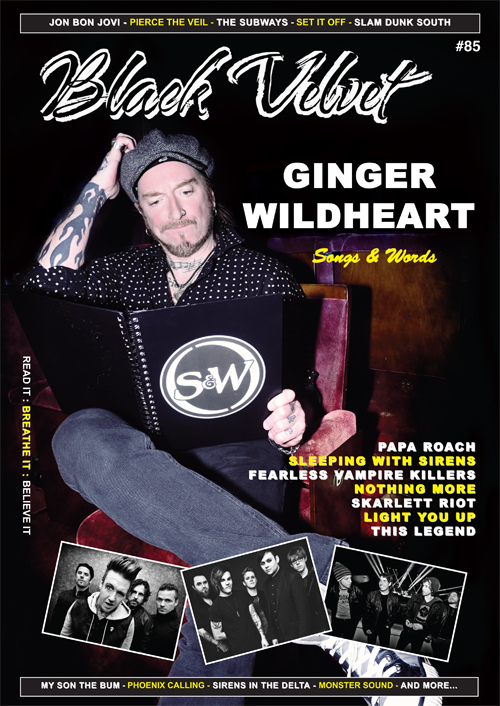 Issue 85 of Black Velvet is now available to read.
Click the above cover to read the digital issue in full for free.
Enjoy!
Black Velvet 85 includes:

Interviews with Ginger Wildheart, Papa Roach, Sleeping With Sirens, Nothing More, Fearless Vampire Killers, Skarlett Riot, Light You Up and This Legend.

Concert reviews of Jon Bon Jovi, Pierce The Veil / Sleeping With Sirens, The Subways, Set It Off, Ginger Wildheart and Fearless Vampire Killers.

Slam Dunk Festival Report (South).

Column By Brian Kroll (My Son The Bum)

Album, Single and EP reviews of All Time Low, The Maine, The Dirty Youth, Circa Waves, Eureka Machines, Nashville Pussy, Soley Mourning, InMe, We Are The Ocean, Trucker Diablo, Wilson, Zebrahead, Three Days Grace, Bellevue Days, Estrella, Rockstar Frame and more.

Fansite Focus, BV CV, Supersonic Future Superstars (featuring Phoenix Calling, Monster Sound and Sirens In The Delta) and more.
Subscribe to Black Velvet on YouTube at www.youtube.com/blackvelvetmagazine
Below are a few of our interview clips on video.
Watch more on the Interviews page